Indian Mountain Lake Civic eMail Bulletin
3/20/2018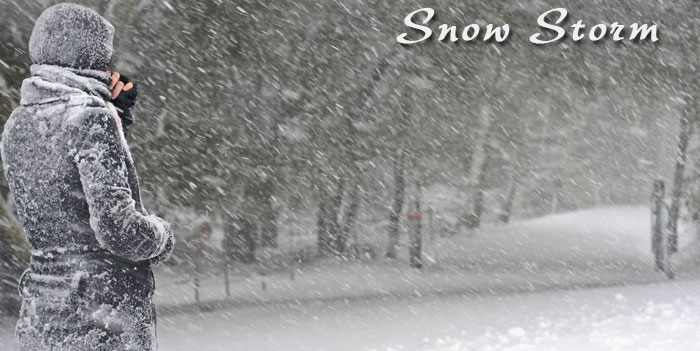 WINTER STORM WARNING
Submitted by Bill Byron - Disaster Action Chairperson
WINTER STORM WARNING REMAINS IN EFFECT FROM 6 PM THIS EVENING

TO 8 PM EDT WEDNESDAY



Heavy Wet Snow

Accumulations of 4 to 7 inches, with localized amounts up to 10

inches. In addition, north to northeast winds will gust 25 to

40 mph at times.

 

WHEN...From 6 PM this evening to 8 PM EDT Wednesday. The

heaviest snow is expected during the day Wednesday. Snow will

taper off Wednesday evening.

ADDITIONAL DETAILS...Plan on difficult travel conditions,

especially on Wednesday. Be prepared for significant reductions

in visibility at times. Power outages and tree damage may occur

owing to the weight of the snow.

 

PRECAUTIONARY/PREPAREDNESS ACTIONS...

 

A Winter Storm Warning means significant amounts of snow, sleet

and ice will make travel very hazardous or impossible. The latest

road conditions for the state you are calling from can be

obtained by calling 5 1 1. Please listen to NOAA Weather Radio 

or go to weather.gov on the Internet for more 

about the following hazards.

WINTER STORM WARNING REMAINS IN EFFECT FROM 6 PM THIS EVENING
TO 8 PM EDT WEDNESDAY
Heavy Wet Snow
Accumulations of 4 to 7 inches, with localized amounts up to 10
inches. In addition, north to northeast winds will gust 25 to
40 mph at times.
WHEN...From 6 PM this evening to 8 PM EDT Wednesday. The
heaviest snow is expected during the day Wednesday. Snow will
taper off Wednesday evening.
ADDITIONAL DETAILS...Plan on difficult travel conditions,
especially on Wednesday. Be prepared for significant reductions
in visibility at times. Power outages and tree damage may occur
owing to the weight of the snow.
PRECAUTIONARY/PREPAREDNESS ACTIONS...
A Winter Storm Warning means significant amounts of snow, sleet
and ice will make travel very hazardous or impossible. The latest
road conditions for the state you are calling from can be
obtained by calling 5 1 1. Please listen to NOAA Weather Radio 
or go to weather.gov on the Internet for more 
about the following hazards.

This is a Publication of IMLCA